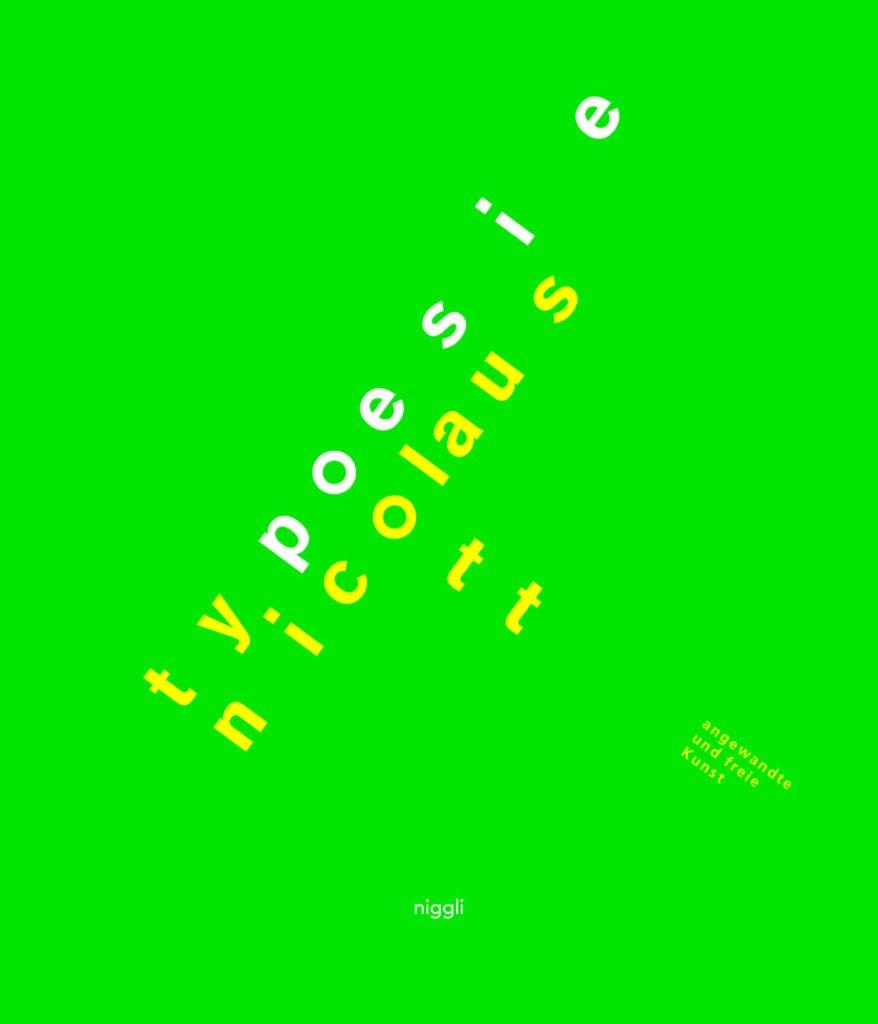 German

,

304

Seiten / Pages,

200 illustrations

,

24

x

28

cm,

Hardcover with dust-jacket
–

Deutscher Werkbund (ed.)
angewandte und freie Kunst
_Monographic work show on the occasion of Nicolaus Ott's 75th birthday
_Design principle of reduction to the essentials
_Important works for cultural institutions throughout Germany
_From posters and book designs to typographic signets and free works
For decades, Nicolaus Ott has set stylistic standards for contemporary design in the field of visual communication. His graphic work is committed to the objective systematics embodied by the Bauhaus; it is at once timeless and modern, traditional and avant-garde, restrained and determined, clear and multi-layered.
He starts from aesthetic norms and design laws based on typographic constructions.
His unmistakable handwriting immediately catches the eye of the viewer: using type, images, lines, surfaces and typography, Nicolaus Ott has found an independent language to convey information in a way that makes sense. One focus of his work is posters, an interplay between clarity and mystery, stunningly inspiring.