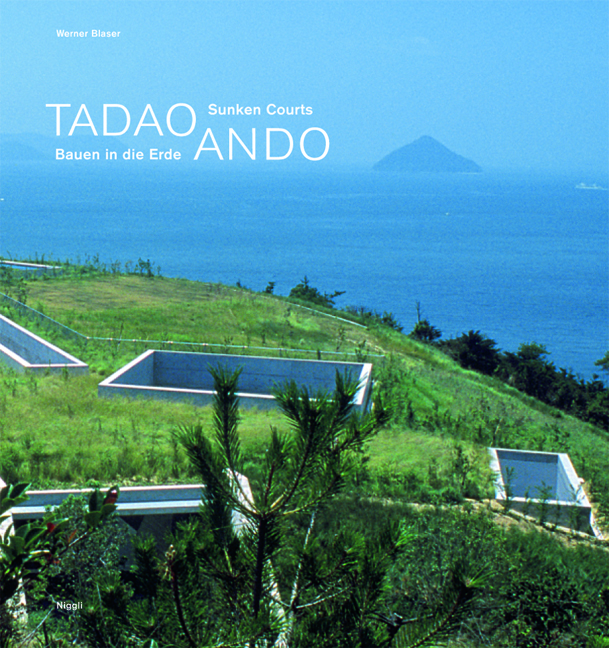 German / English

,

132

Pages,

approx. 100 illustrations

,

22.5

x

24

cm,
–
Tadao Ando – Sunken Courts
Werner Blaser, architect and author of more than one hundred books, introduces the reader to the world of Tadao Ando's sunken architectures. In fascinating photographs, a method of construction is presented that has its roots in the traditional "earth dwellings" of northern and north-western China. Yet, Tadao Ando's in-ground buildings are no dark, cave-like structures. The interiors are illuminated through open atriums and large, deep-drawn areas of glass, thus giving light an almost palpable form. Stillness and contemplativeness rank among the qualities of this architecture, corresponding herein to Far Eastern spirit.
In the face of increasing environmental damage and urban housing problems, architectural strategies have to be developed that respect nature and do not put extra pressure on urban surroundings. With his sunken structures, Tadao Ando succeeds in building in accordance with nature, at the same time connecting tradition and present – thus making the cultural history of building relevant for the present.