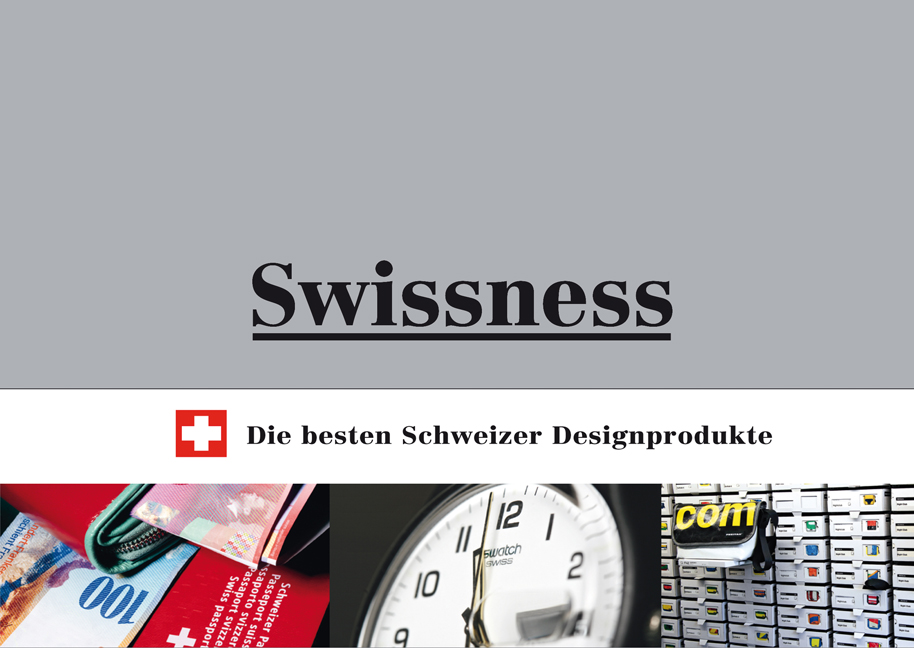 German | English

,

248

Pages,

172 illustrations

,

21

x

15

cm,
–

Klaus Leuschel, Christoph Doswald
Swiss design is in! Many traditional products have established reputations for quality and utility far beyond the national borders. All adhere to the maxims of Swiss design: less is more, functionality, high quality, plain and compatible.
"Swissness" presents 43 design accomplishments of Swiss origin, from traditional products like the Swiss Army knife, the Landi chair, Le Corbusier's chaise longue to new products like the Freitag bag, Omega watches or the legendary vegetable peeler Rex. In addition seven individuals who have had a significant impact on the highly unique history of Swiss design are presented – people who paved the way for the success of "Swiss made" products all over the world.
_ overview of design made in Switzerland
_ established products as well as new inventions
_ portraits of the most important Swiss designers