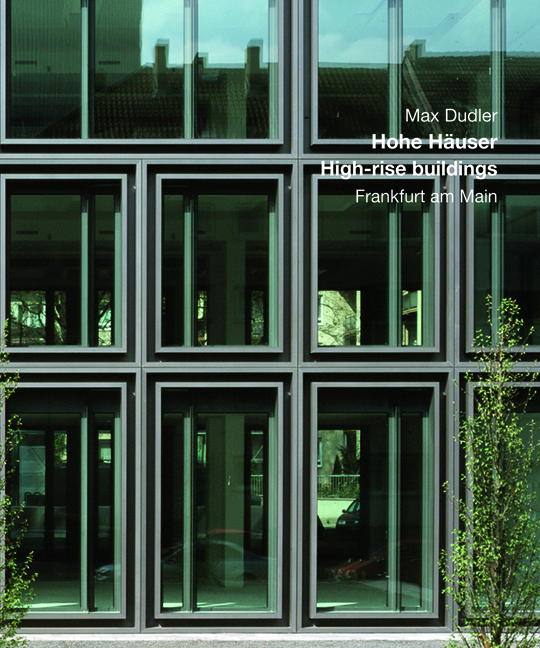 German / English

,

112

Seiten / Pages,

100 illustrations and maps

,

23.5

x

28

cm,

soft cover with flaps
Max Dudler's architecture stands for a rationalistic language which combines basic modernistic ideas with normative aesthetic and contextual overall concepts in a large city architecture. This also includes high-rise buildings in Frankfurt am Main: the residential and commercial high-rise Romeo and Julia as well as the Westend First High-Rise, which is in the tradition of the "Chicago School" and Mies van der Rohe. Both buildings are located next to each other in Frankfurt's best neighbourhood, in the immediate vicinity of the downtown, the Alter Oper and the banking district. The building task consisted of refurbishing, modernizing and fusing the building shells into a satisfying unified figure. The result is an urban ensemble whose components play off each other which are able to make their own contribution to the whole through their mutual reference to the unity and quiet elegance of the district.
This publication documents in word and image Dudler's two Frankfurt high-rises, and in addition compares them to his high-rise projects in Zurich: The Sunrise Tower (the former IBM high-rise) and the Hagenholzstrasse high-rise ensemble.