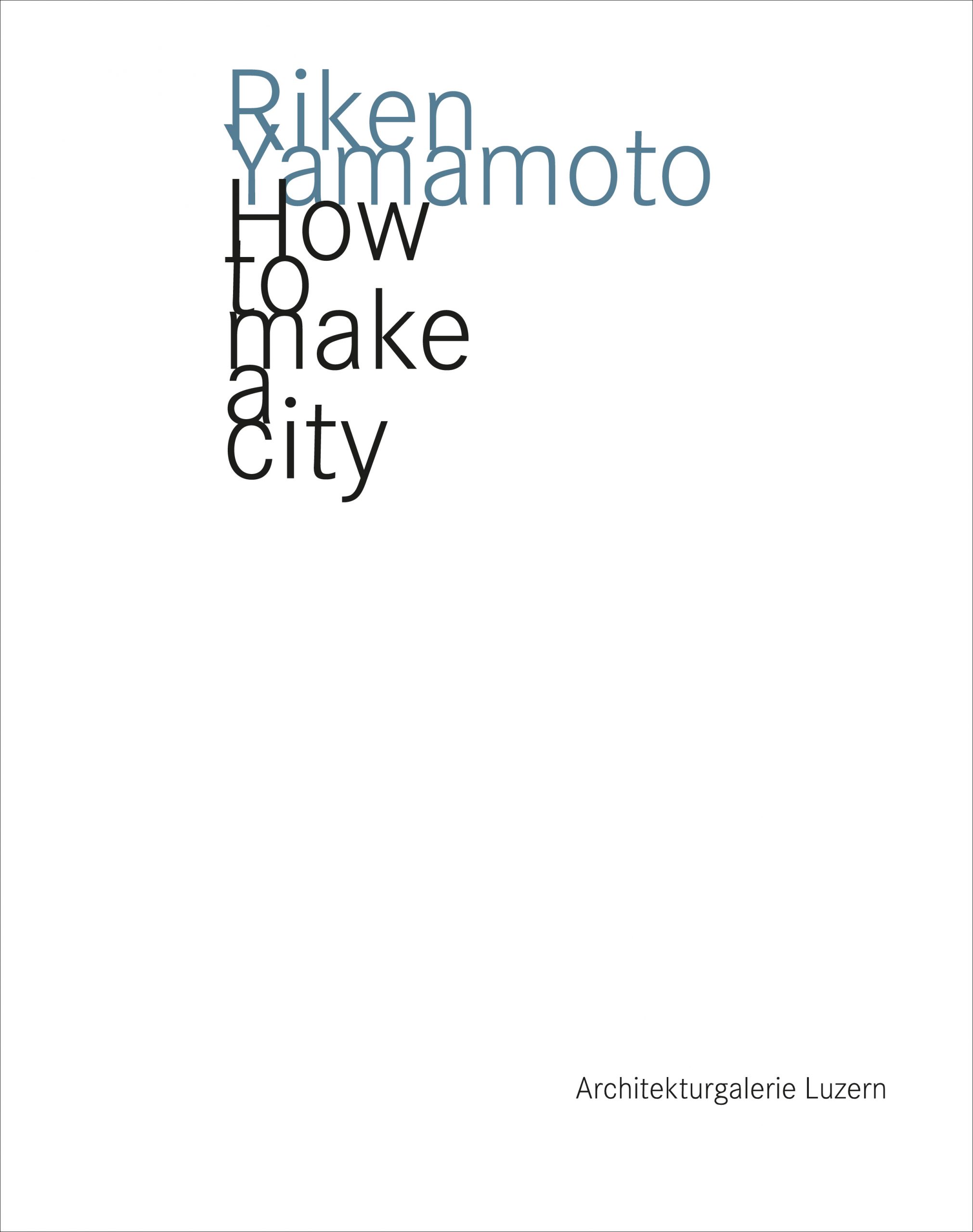 German / English

,

32

Seiten,

approx 30 illustrations

,

22

x

27.5

cm,
Erscheinungsdatum:

10

/

2013
–

Architekturgalerie Luzern (ed.)
The works of Japanese architect Riken Yamamoto are of outstanding importance in contemporary Japanese architecture. His aim is to always integrate the social aspects of an assignment into his architecture. The publication How to make a city focuses on Yamamoto's long-standing involvement with the topic of the dense city. The book, published along with the exhibition of the same name at the Architecture Gallery Lucerne, picks up on several selected newer works of the office Riken Yamamoto, among them the project The Circle at Zurich Airport. This project originated from a competition in 2009, which Yamamoto won despite a large number of international submissions. The multifunctional building complex, whose inner organisation adapts medieval city structures in a modern form, is based on Yamamoto's research project on the Local Community Area, which is also presented in the publication. It explores surprising as well as fascinating possibilities for the aesthetic and sustainable design of dense urban structures.