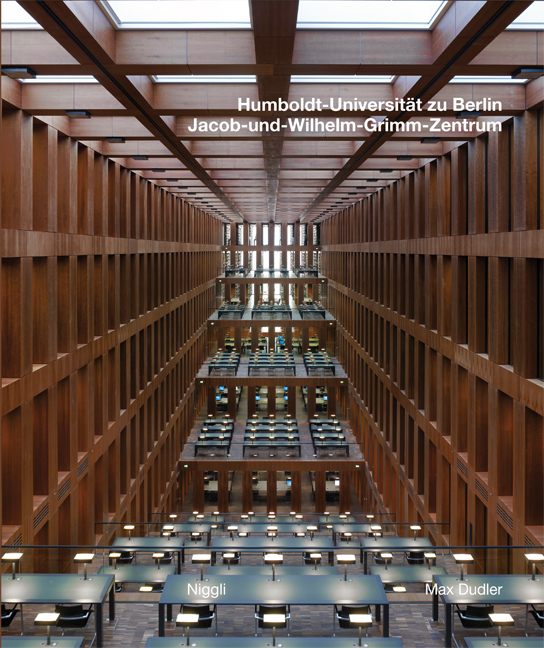 Verfügbarkeit: 99 vorrätig
German / English

,

124

Seiten,

90 illustrations and maps

,

23.5

x

28

cm,
Erscheinungsdatum:

07

/

2010
–
Humboldt-Universität Berlin
Jacob-und-Wilhelm-Grimm-Zentrum
The Jacob-and-Wilhelm-Grimm-Center is a conceptual work of urban architecture of sculptural proportions. The library's design reflects the Humboldt-University of Berlin's status as a world-renowned, time-honored and yet modern and innovative institution for instruction and research. Located between the River Spree and the elevated commuter rail line in the immediate vicinity of Museum Island, the 10-story structure rises over the Berlin skyline and is an important fixture of the city's cultural landscape.
At the center of the building, shielded from the noise of the city, is the stepped Central Reading Room with seating for 252 readers. In total the library has over one thousand public work spaces in a variety of rooms. With over two million freely accessible volumes, it is also Germany's largest open-shelf library.