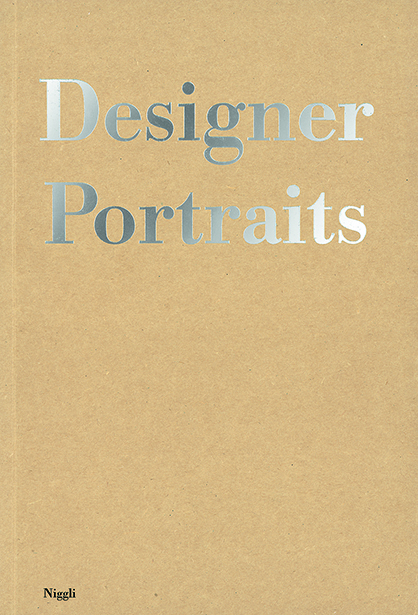 German/English

,

532

Seiten / Pages,

more than 300 illustrations

,

20

x

39.5

cm,

Paperback
For ten years Swiss Graphic designer and photographer Melchior Imboden proceeds on the tracks of international renowned design personalities. As a poster designer he visited numerous biennals and worked as a jury member all over the world. Thus he came up with the idea to show the people "behind the strokes". Imboden wondered: "Which face has drawn the Rolling Stones' album covers?" or "Which person kicked off a worldwide career by launching the cartoon Yellow Submarine about the Beatles?".
More than 500 portraits evolved this way. This book assembles over 120 of these, presenting the photographs next to the designers' outstanding works. A small selection of the portraited designers: Majid Abbasi, Iran; Reza Abedini, Iran; Beda Achermann, Switzerland; Takashi Akiyama, Japan; Peter Andermatt, Switzerland; Philipe Apeloig, France; André Baldinger, France; Anthon Beeke, Netherlands; Pierre Bernard, France; Blotto, Germany; Ben Bos, Netherlands; Seymour Chwast, USA; Anke Feuchtenberger, Germany; Alan Fletcher, Great Britain; Wiktor Gorka, Poland; April Greiman, USA; George Hardie, Great Britain; David Hillman, Great Britain; Armin Hofmann, Switzerland; Jacques Koeweiden, Netherlands; Italo Lupi, Italy; Fernando Magallanes, Mexico; Chaz Maviyane-Davies, Zimbabwe; Reinhart Morscher, Austria; Manuela Pfrunder, Switzerland; Stefan Sagmeister, USA; Clemens Schedler, Austria; Leonardo Sonnoli, Italy; Klaus Staeck, Germany; Franciszek Starowieyski, Poland; Shino Suefusa, Japan; Yokoo Tadanori, Japan.