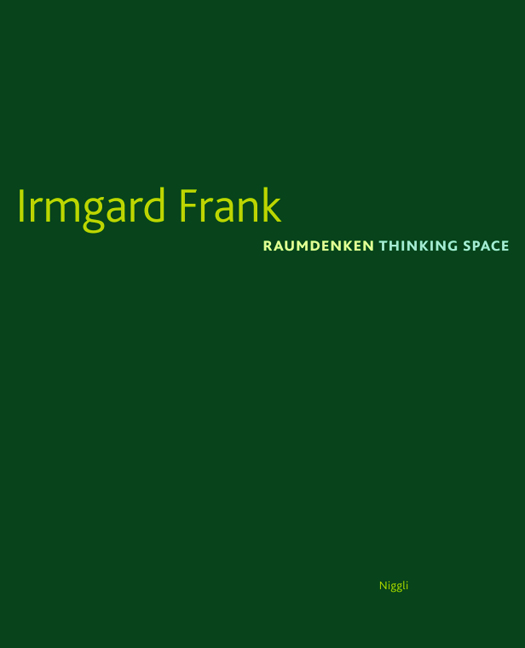 Availability: 100 in stock
German / English

,

200

Seiten / Pages,

more than 140 illustrations

,

22.5

x

27

cm,

hardcover
–
Thinking Space Raumdenken
"Architecture in all its dimensions can only be experienced with our senses through an actual being-in-space. We orient ourselves visually and acoustically in space, get our first spatial impression via our senses of sight and hearing, and at the same time we are already receiving information about the haptic and olfactory properties of the space, its arrangement and form. By being in these spaces, moving through them, we are continuously faced with new sensual impressions."
Space and spatial perception have been central themes for Irmgard Frank as an architect and Professor for Interior Design for more than 20 years. She is constantly reinterpreting and refocusing the terms space, atmosphere, light and materiality in her work.
In this book Irmgard Frank intensifies the space discussion by weaving together selections from her own works, essays from different disciplines and points of view, and a thematically organized series of pictures. The synthesis of documentation, reflection and visually transmitted atmospheric qualities can be seen as a rigorous translation of Irmgard Frank's work on space and spatial perception into the medium of a book.
The book received an award at "schönste österreichische Bücher 2010" (most beautiful Austrian books of 2010). It was nominated for the Designpreis Deutschland 2012.