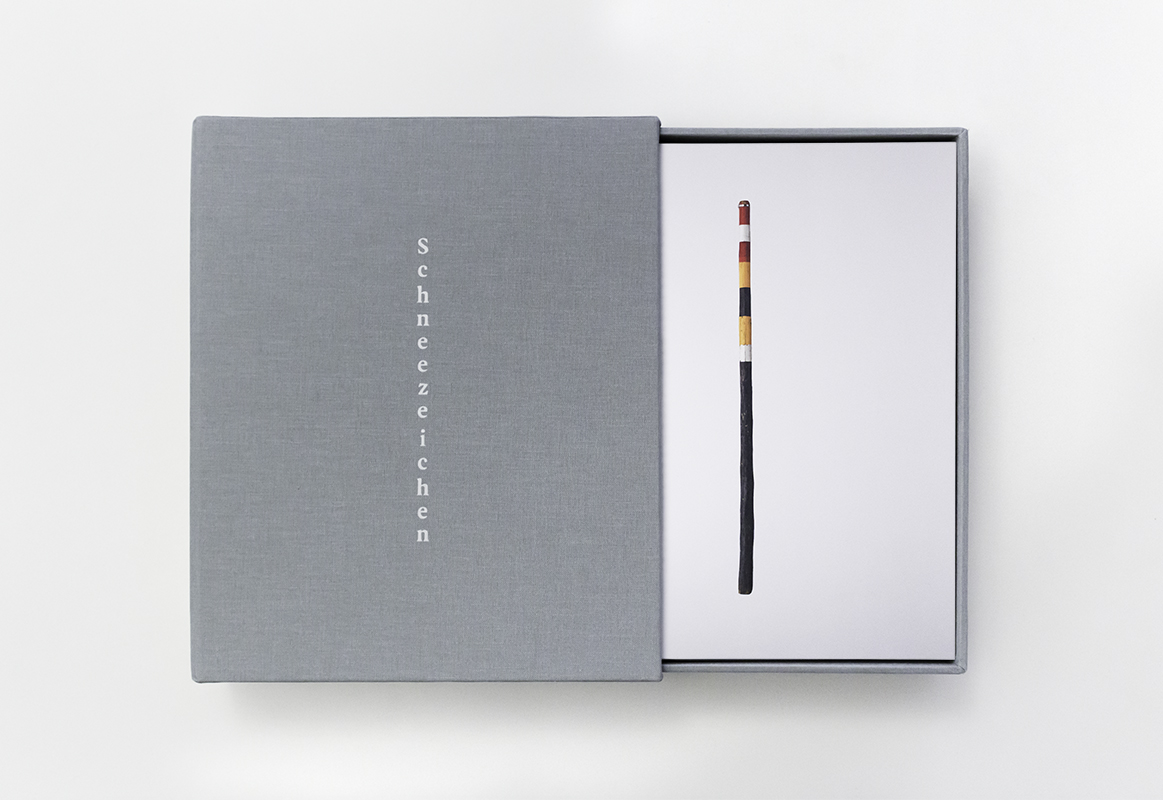 Deutsch | Englisch | Französisch

, Seiten / Pages,

60 Cards in Box

,

7 1/2 x 9 in. | 19

x

23

cm,
_Elegant box with 60 individual cards in large format
_Sticks that mark way in winter in Switzerland as design objects
_Each card shows one "Schneezeichen"
Placing large sticks in the snow is most likely the oldest method in the world for marking a way in winter. The ancient method has remained unaffected throughout centuries, and in modern Switzerland snow posts are as commonplace as ever before. Their use is not subject to any regulations as neither size nor color nor material are specified and every community is free to apply its own rules and systems.
This box of cards "Schneezeichen" presents this particular aspect of Swiss culture. For many years, the author has collected a large number of these prototypes of visual communication and photographed them individually. The undefined white-gray background is a connotation of snow that maintains the familiar color scheme of the theme, while at the same time deleting and decontextualizing any practical aspects. In this ambiguity the signs can gain their own language, revealing their true nature to the observer.