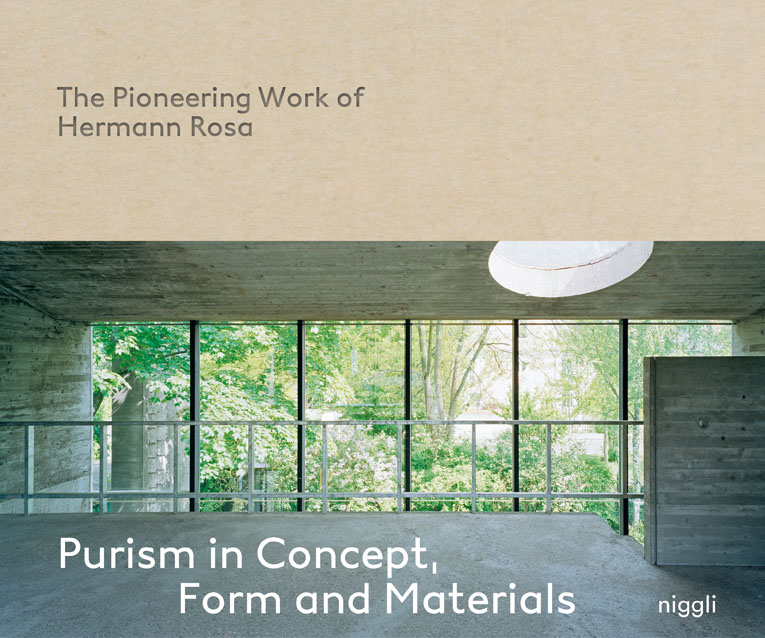 Availability: 979 in stock
Englisch

,

180

Pages,

110 illustrations

,

27

x

22.5

cm,
–
Purism in Concept, Form and Materials
The Pioneering Work of Hermann Rosa
_ interconnection of sculpture and architecture
_ focus on the architecural and interior design projects
_ view of his work in an international perspective
_ documentation by images, drawings and sketches
Quite literally single-handedly, eschweing cranes and geavy machinery, the trained sculptor Hermann Rosa used concrete to construct studio spaces as accessible large-scale sculptures. His innovative works combined open and ingeniously composed surfaces with commonplace dense materials. Decades before today's hugely celebrated concrete minimalism, Rosa created a masterful oeuvre whose powerful and moving spatial asceticism will continue to outlive today's and tomorrow's trends. This volume sheds light on how Rosa's sculpting power and architectural concepts merge to generate his unique formal language. Incorporating both his sculputures and the self-designed furniture in his apartment, this book presents and examines through new and original photographs, sketches, plans and texts Rosa's exceptional body of work.