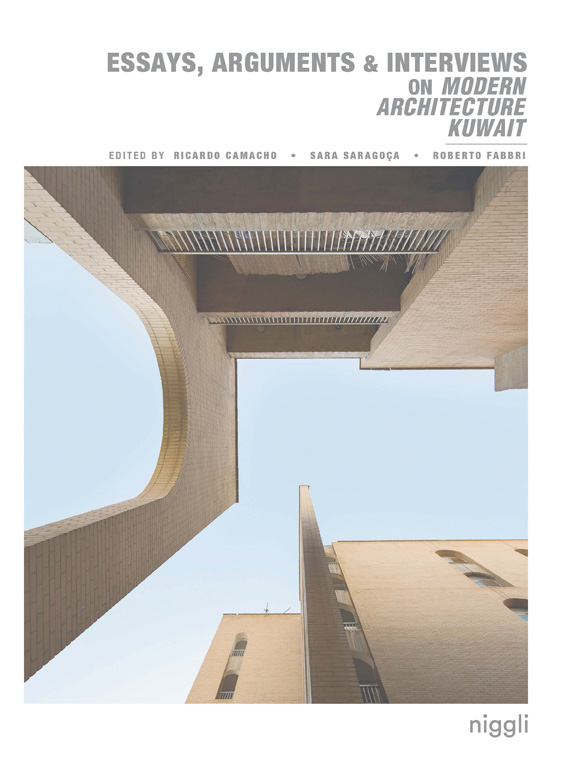 Availability: 997 in stock
Englisch

,

248

Pages,

200 Images

,

20,6

x

26

cm,
–

Ricardo Camacho, Sara Saragoça Soares, Roberto Fabbri (Hrsg.)
–
Essays, Arguments & Interviews on Modern Architecture Kuwait
_ first systemtatic analysis of modern architecture in Kuwait
_ interviews, essays, arguments by local and international authors
_ with transcripts of contemporary contributions
_ includes photos, plans, drawings and archival materials
Published in 2016, Modern Architecture Kuwait 1949–1989 is the first systematic analysis of Kuwait's building production. This second volume collects essays, arguments, and interviews that focus on the role of individuals and corporations in the process of perceiving, transforming, and building the modern state of Kuwait.
The post-WWII environment along with political and artistic solidarity in the emerging Arab World promoted an exchange of ideas and individuals throughout the region. This edited collection uncovers the regional context that established the modern practice of architecture and planning between the 1940s and 1980s. The editors of "Modern Architecture Kuwait 1949–1989" selected a diverse group of contributors from both Kuwait and abroad to produce expertly researched and crafted essays and arguments. The interviews conducted by the editors between 2012 and 2016 appear as transcripts, while other relevant published materials produced in or on Kuwait from 1949 until 1989 are also featured. In their own essays, the editors explore broader topics such as the political and socio-economic process of modernisation in the country, the educational and professional establishment of the architectural practice in the region, and the development of a contemporary construction industry in Kuwait. Also, the volume's introduction includes an atlas that traces the movement of architects, planners, and projects for and from Kuwait, mapping a series of unprecedented reciprocities between geographical, economic, political, and social realities in the Arab World. The second collection expands far beyond the first volume, challenging different narratives while also connecting divergent spheres to offer readers a critical look at a local perspective based on a regional context.