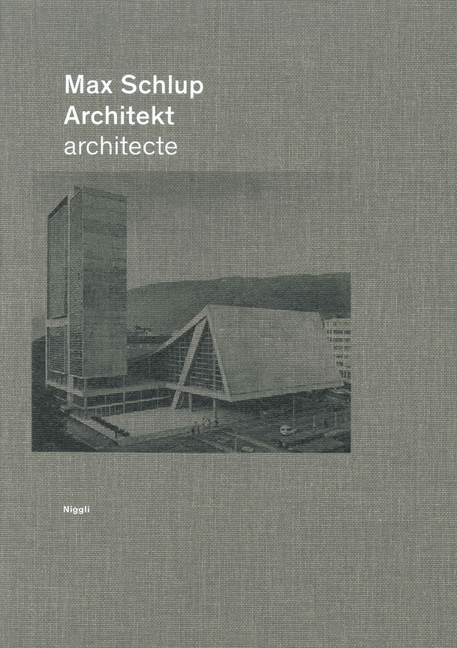 Availability: 90 in stock
German / French

,

356

Pages,

more than 300 illustrations and maps

,

22

x

30

cm,
–

Architekturforum Biel u.a. (ed.)
Since the economic boom of the 1960s, Max Schlup has been one of the most influential architects in Biel. One of his early, and meanwhile most popular, works is the Biel congress center with its indoor swimming pool. Up to this day it remains the symbol of the modern city Biel, well-known far beyond city bounds. During his career, Schlup created excellent buildings like the gymnasium of the Federal College of Sport in Magglingen or the High School on the Strandboden in Biel. While Max Schlup accomplished to create buildings of consistent high quality over a period of more than 40 years works, buildings that served as icons, role models and trailblazers for architecture worldwide, there are next to no publications on him, apart from the short articles in specialized media that are common for architects of his generation.
Meanwhile, the uncompromisingly modern architecture of Max Schlup still provides grounds for discussion and controversy today. This shows in the everyday use of his schools, sport facilities, administrative and cultural buildings; but the conflicting opinions and standpoints become most apparent during renovation works. That is where the unabated topicality of his life's work shows – buildings at the center of a city searching for its own future. This first publication on the architect Max Schlup aims to illustrate the outstanding quality of his works and make them more accessible to an interested public.