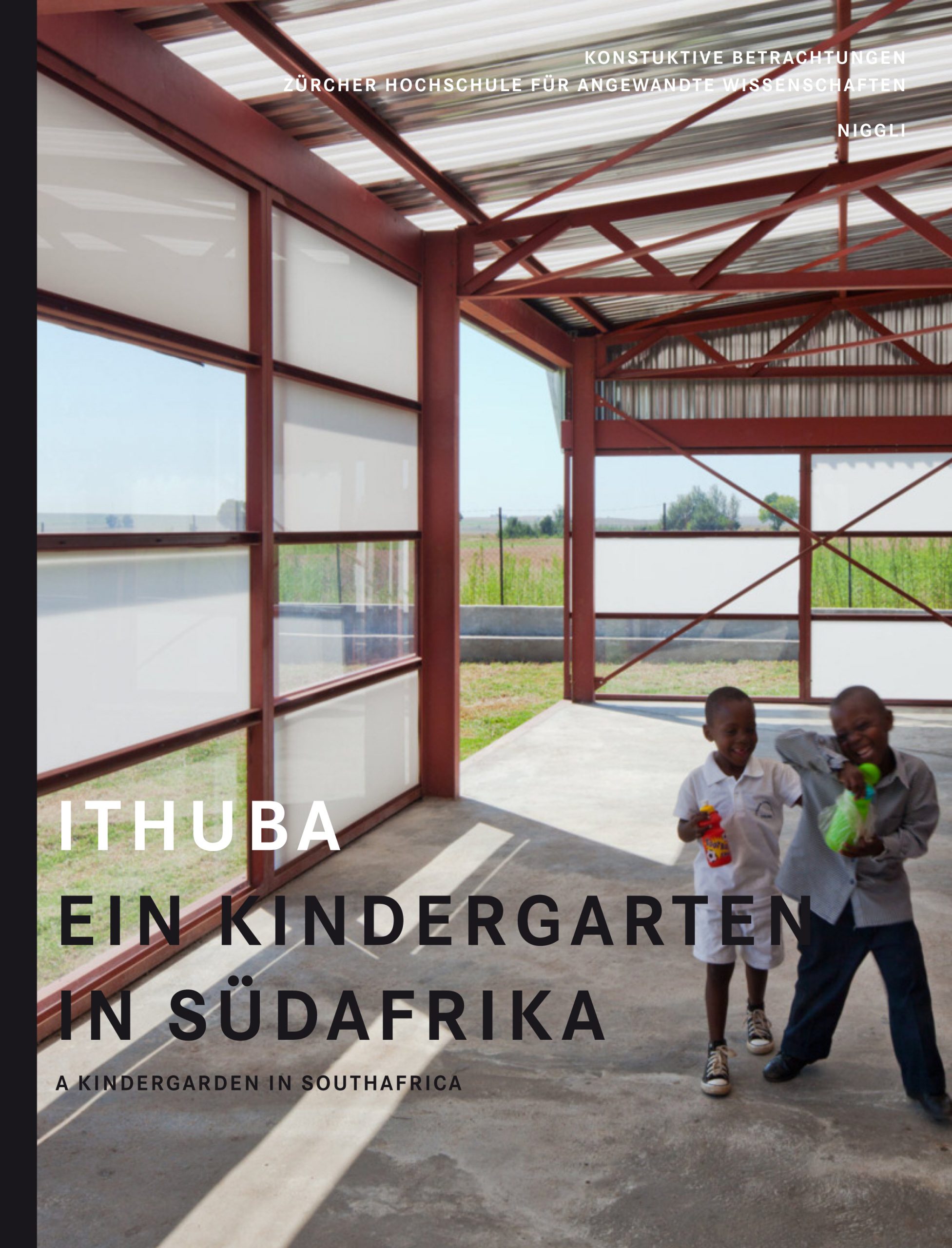 Availability: 99 in stock
German/English

,

128

Seiten / Pages,

166 illustrations and plans

,

21

x

27

cm,

softcover
–

Christoph Wieser, Niko Nikolla, Beat Waeber, Stefan Zopp [Zurich University of Applied Sciences, Institute for Constructive Design] (ed.)
A Kindergarten in South Africa
In only a few weeks, Architecture students from the Zurich University of Applied
Sciences (ZHAW) planned and built a kindergarten in South Africa together with
locals. Ithuba means "opportunity" in Zulu. The Ithuba Community College is
situated on the edge of a township near Johannesburg. Founded by a non-profit
association, it offers children access to good education and builds a network with
European Universities, so that students can plan and build constructions like
kindergartens or schools in South Africa. In Ithuba young Europeans meet with
young Africans to share their know-how and build together.
The kindergarten is conceived as a house-in-house structure. The classroom is
encompassed by a second room that works as a climate buffer. While in summer
the sliding doors are kept wide open, thereby creating a shady veranda, they are
closed in winter. In those times, the translucent outer hull catches the sunlight
and heats the intermediate zone to a comfortable temperature. This solar heating
significantly improves the interior climate, as for cost reasons no heating system
was installed.