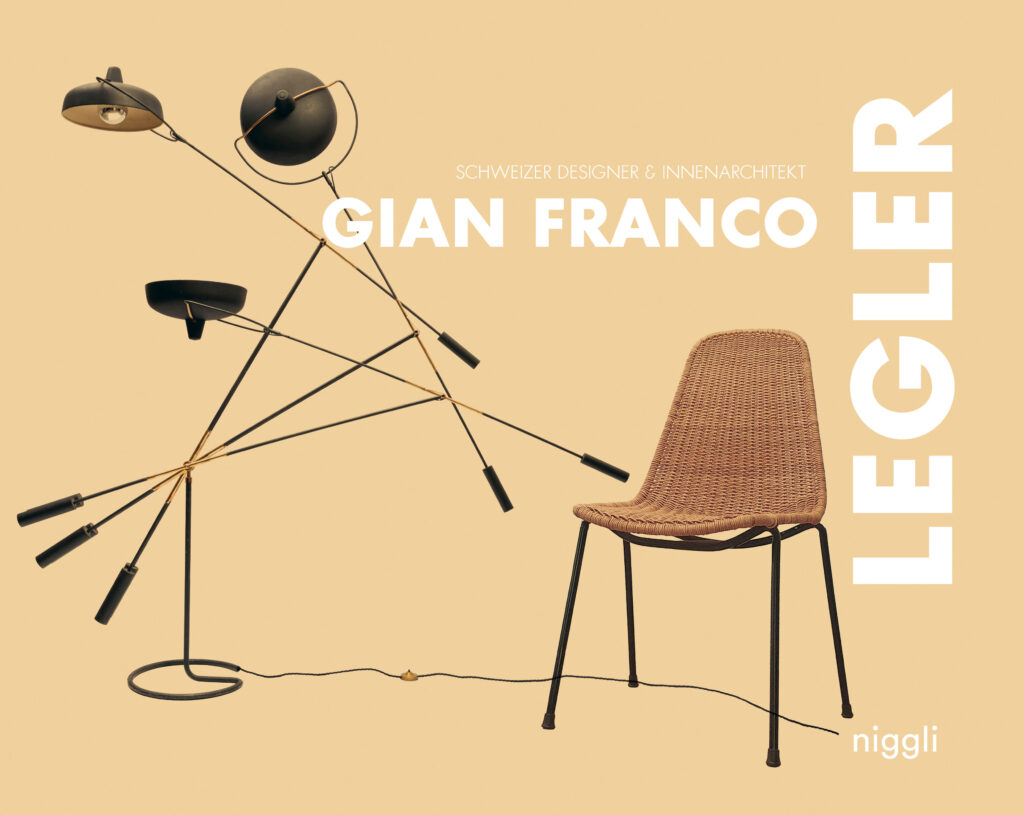 Availability: 980 in stock
German

,

176

Seiten / Pages,

311 illustrations

,

25

x

23

cm,

Hardcover
–

Jeanette Blättler Legler, Caroline Holdener, Meaulnes Legler
Schweizer Designer & Innenarchitekt
_First publication on this design pioneer
_Focus on design objects and interior architecture
_Texts, illustrations, drawings, historical promotional materials and press articles
_With complete, detailed list of works and references
Products 'made in Switzerland' enjoy great popularity all over the world. The design pioneer Gian Franco Legler (1922-2015) contributed significantly to the international reputation of Swiss furniture design.
Early on, already in the 1950s, he thought and acted globally, looking beyond national borders. Legler not only designed his furniture and design objects, but was also intensively involved in their production planning and manufacturing conception. In addition to high design quality, he was passionate about functionality, like his classic Basket – awarded the Good Design Award by the Museum of Modern Art (MoMA) in New York.
This wonderful wicker chair, numerous other design pieces and the most important interior design projects are presented in detail in this volume. Through expert texts, photographs and drawings, as well as other carefully selected illustrative material, Legler's remarkable legacy is now duly honored on the centenary of his birth.