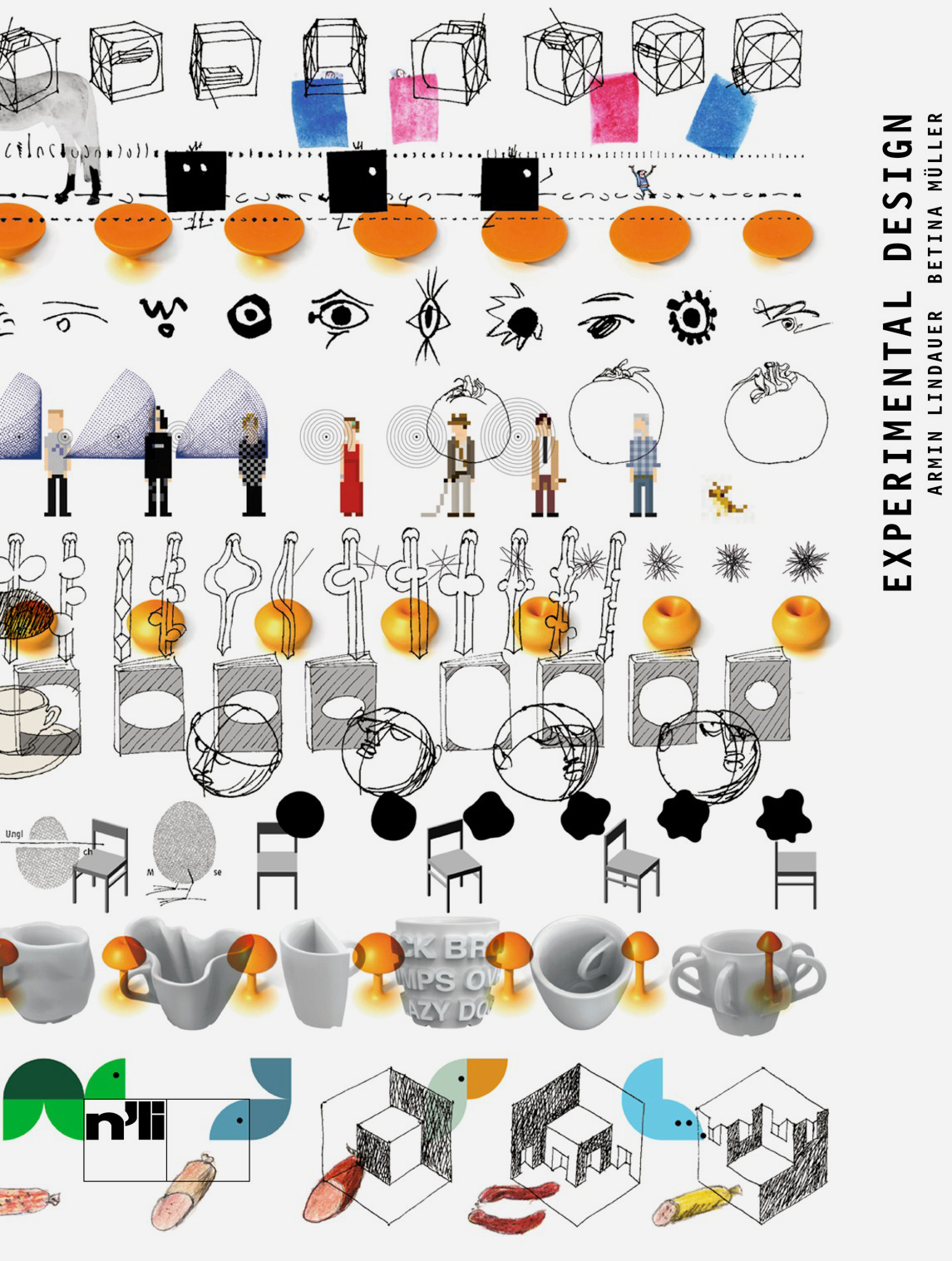 Availability: Out of stock
English

,

424

Seiten / Pages,

3.000 illustrations

,

20.5

x

26

cm,

open thread-stitching with foil envelope
–

Armin Lindauer, Betina Müller
–
Experimental Design: Visual Methods and Systematic Play
How can experimentation and methodology be used in design processes? In this area of specialization in particular the term "experimental" is often used rather randomly. Contrary to this approach, this book shows that even in art and design methodical experiments can result in concepts and ideas, i.e. creativity in the widest sense. In the chapters " Basis", "Interpretation", "Variation", "Relation" and "Sequence" a great number of design methods are categorized and typified. The varied and often surprising results are due not least to the many different applied methods.
For a decade, Armin Lindauer and Betina Müller researched, collected and created works whose experimental methods result in creative design solutions. The works were found in very diverse sectors such as advertising, product design, poster design, art, and sciences. The book features historically significant works by Courbet, Monet, Jawlensky, Picasso, Albers and the Bechers, as well as works of famous contemporary designers such as Daniele Buetti, Peter Dreher, Günther Kieser, Uwe Loesch or Stefan Sagmeister. With its more than 3000 images, "Experimental Design" is a visual reference book for anyone interested in methodical approaches to ideas and concepts.
Awarded with the iF Design Gold Award 2016, the Red Dot Communication Design Award 2015, the ICMA International Creative Media Award 2015 (Silver), the EA European Design Award 2016 (Bronze), as well as nominated for the Designpreis Brandenburg-Berlin and the German Design Award 2017.