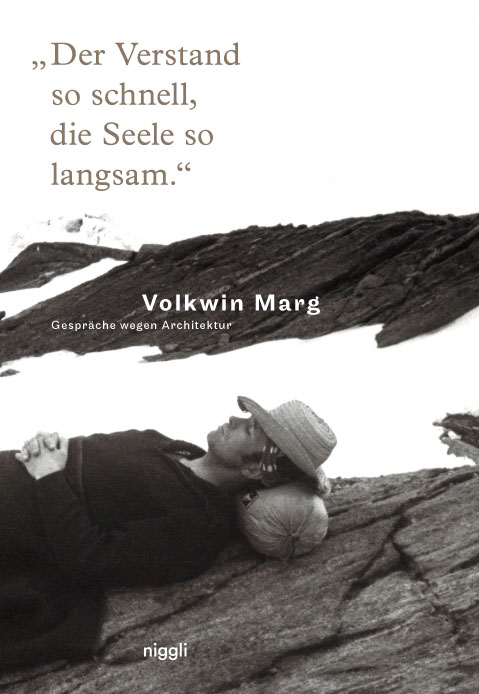 Availability: 992 in stock
Deutsch

,

368

Pages,

150 illustrations

,

17.5

x

25.5

cm,
–
"Der Verstand so schnell, die Seele so langsam"
Volkwin Marg – Gespräche wegen Architektur
_ anniversary publication on the occasion of the 80th birthday of the co-founder of gmp
_ conversations with different people
_ personal insights into the life work
_ diverse points of view regarding the topic of architecture
Volkwin Marg, one of the most renowned German architects, had eleven discussions about topics that have left their marks on his work and life. He talked amongst others with publicist Robert Leicht, engineer Werner Sobek, Jörn Walter, the chief building director of Hamburg, as well as with poster artist Klaus Steack, architectural historian Winfried Nerdinger, and composer and producer Thomas Höft.
It is a book that not only reveals an extraordinary life but also shows that the most different topics – art, shipbuilding, history, politics, philosophy, etc. – can be valuable for contemplating and understanding architecture.