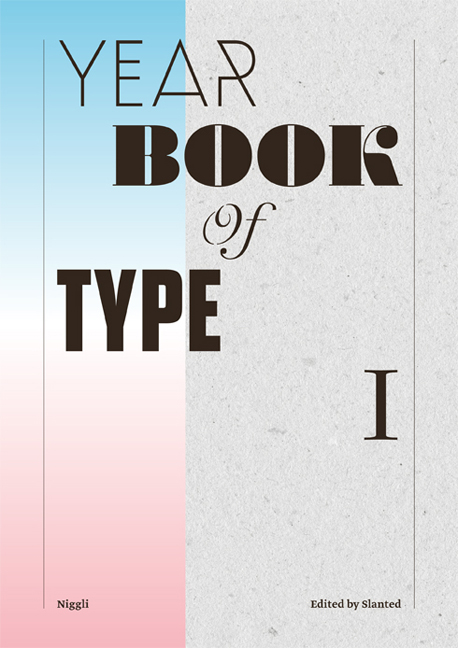 English

,

464

Seiten,

900 illustrations

,

17.5

x

24.5

cm,
Erscheinungsdatum:

06

/

2013
–

Slanted c/o Magma Brand Design (eds.)
The "Yearbook of Type I" offers a high-quality selection of the numerous new publications in the field of digital typefaces in the form of a clear, comprehensive compendium. Most of the best contemporary typefaces created in the last two or three years from all over the world are featured, from larger typeface publishers to small, independent typographers and foundries. In addition, an index allows the reader to look for fonts according to their classification.
Several chapters presenting type designers, foundries and background knowledge on typography as well as practical advice complement the detailed listing of fonts that constitutes the main body. As a catalogue and reference work it will also be of interest to all those who are interested in the contemporary world of typesetting and the latest in typeface design.
_ selection of the best new typefaces
_ detailed presentation of each typeface
_ ample background information
_ index with classification of the fonts