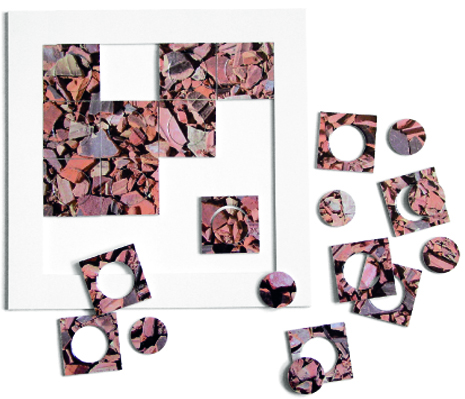 Verfügbarkeit: 97 vorrätig
German | English

, Seiten, , x cm,
Erscheinungsdatum:

10

/

2007
The product is a challenge to train the eye and perception. Unlike traditional jigsaw puzzles, in which the shapes of individual pieces assist the eye "niggli.puzzle" features only two forms: square and circle. In this way, it is not evident which pieces belong to the border of the image, which makes the solution of the puzzle more difficult.
All pictures represent materials: small-sized textures of wood, glass, paper, and metal in great numbers. The five jigsaw puzzles have in common that similar forms are iterated many times without ever being exactly the same. Thus, an additional challenge to the accuracy of perception is created.