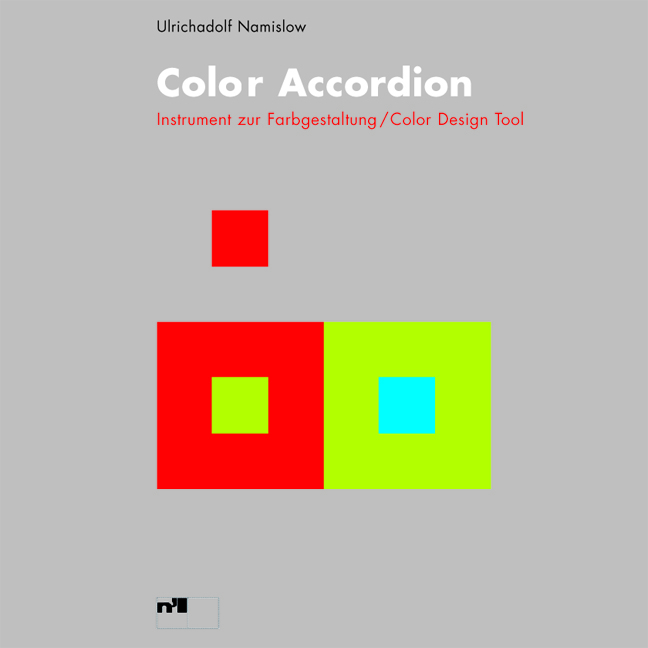 German | English

, Seiten / Pages, , x cm,

36 color cards in plastic slipcase (17 x 17 cm | 6 3⁄4 x 6 3⁄4 in.)
The "Color Accordion" turns out to be an inexhaustible source of inspiration. It is a creative approach to create ever-changing color tones by coincidence. The handily manageable instrument is based on 36 color hues in the shape of square passe-partouts.
By turning the mats in intervals of 90 degrees, four shades at a time make up continuous chords of four, offering more than one million chord variations. It lies with the color accordion player to transform the color components into a changeful, ever surprising crescendo by mixing the color mats. With this non-book product, the squaring of the color-circle is accomplished in a constructive and playful way.