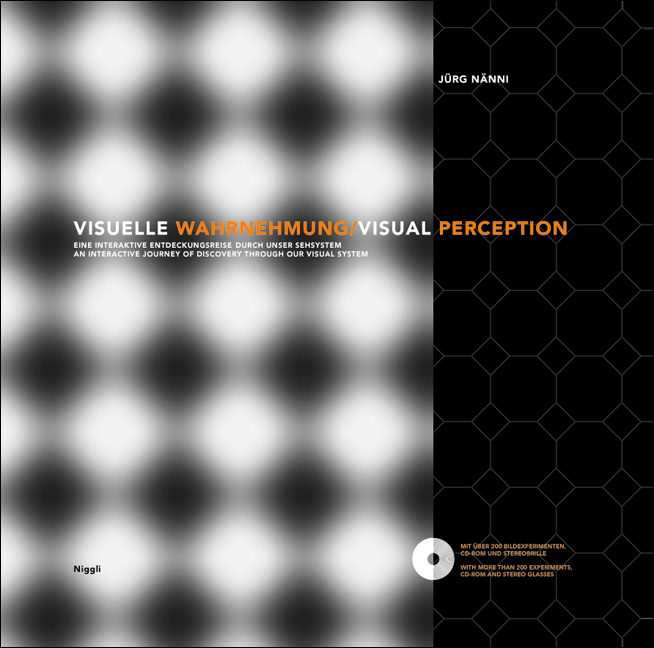 German / English

,

244

Pages,

more than 300 illustrations

,

30

x

28

cm,
An interactive journey of discovery through our visual system
Ambiguous figures, illusory contours, neon effects, movement illusions – in this book, in a playful and fascinating way, Jürg Nänni unravels these and many other phenomena of visual perception. With its figure and stereo experiments the book guides the reader through the mysterious cosmos of visual perception. The included eyeglasses allow exceptional optic experiences, complemented by interactive experiments on the CD-ROM.
«Visual Perception» is an essential, definitive book for artists, designers and all who are interested in visual phenomena and their origins.