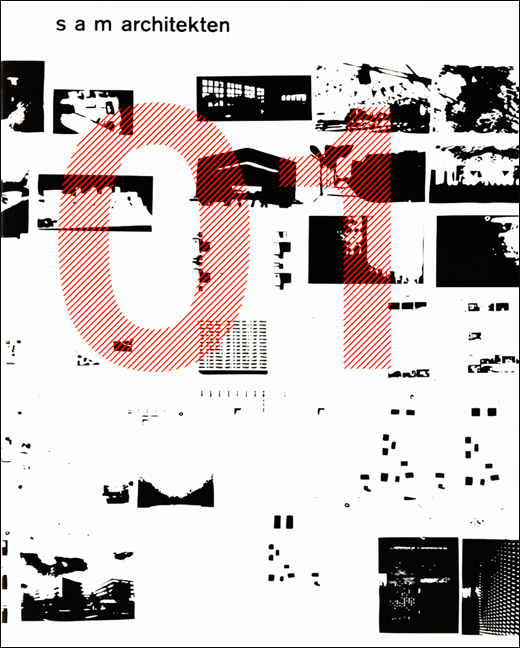 German | English

,

260

Seiten / Pages,

more than 430 illustrations and plans

,

23

x

28.5

cm,

2 paperbacks (1 with leaves; book and map booklet) in a transparent jacket
–

SAM Architekten und Partner AG (ed.)
SAM Architekten search for established workflows among their office community in order to question and possibly avoid them and thus stay fresh and resourceful. This volume also gives an overview of their current and past projects' broad variety.
For more detailed information, please refer to the German description below.
SAM Architekten richten in diesem Buch einen ganzheitlichen Blick auf den Planungs- und Ausführungsprozess vergangener und laufender Arbeiten und begeben sich damit auf eine Suche nach dem Verständnis eigener, in der Bürogemeinschaft oft eingespielter Abläufe, die grundsätzlich bei jeder neuen Aufgabenstellung infrage zu stellen sind.
Das Leisten eines gesellschaftlich relevanten, architektonischen Beitrags ist nur möglich, wenn neben der erworbenen Routine auch Neues und somit Frisches zugelassen wird – der Lauf der Dinge soll die Architekten immer wieder aufs Neue überraschen.
Die gezeigte Auswahl an Projekten folgt dieser Prämisse und steht prototypisch für den gewählten Entwicklungsprozess von SAM. Sie dokumentiert programmatisch die Neugierde und Offenheit der Architekten sowie die Breite der Aufgabenstellungen.
Architektur wird nicht als Stil, der sich in der ständigen Reproduktion von Bildern spiegelt, verstanden, sondern als evoluter Prozess, der der Logik des Entwurfs und der Konstruktion unterworfen ist.