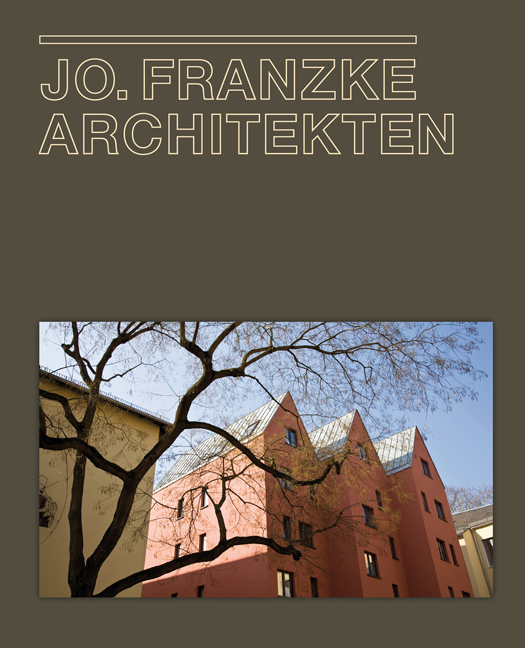 German / English

,

224

Seiten / Pages,

more than 350 illustrations

,

24.5

x

29.5

cm,

clothbound hardcover
High-end materials and careful execution, intensive consideration of the architectural tradition and changing user requirements determine Jo.Franzke Architekten's designs and buildings. Restraint and self-confidence in equal measure are characteristic of the studio's architecture.
Since it was founded in 1986 in Frankfurt/Main Jo. Franzke Architekten has planned and constructed numerous buildings that are an expression of a wide range of planning skills, while at the same time clearly allowing the advancement of the specific architectural signature to emerge.
This retrospective marks the studio's 25th anniversary. In four blocks structured by theme it presents selected buildings in and outside Germany.