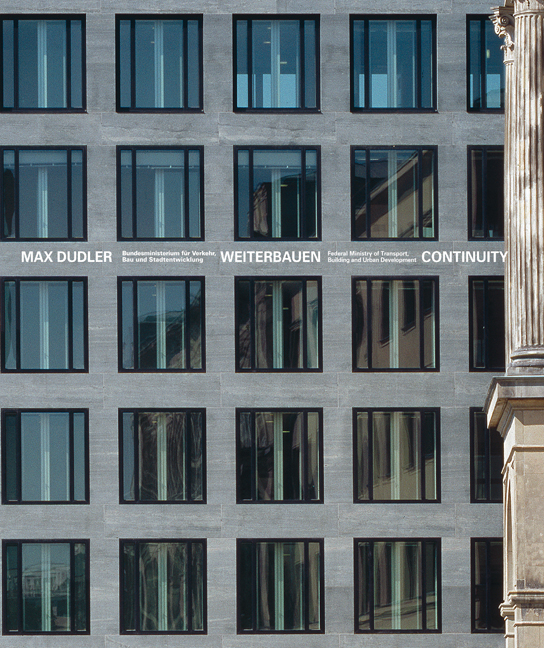 , Seiten / Pages, , x cm,
–
Federal Ministry of Transport, Building and Urban Development
In 1995, at the climax of the so-called Berlin Architectural Debate, in the young German capital of Berlin a limited competition for the construction of the headquarters of the Federal Ministry of Transport, Building and Housing was announced. The draft submitted by the winner, Max Dudler, was the target of a certain standard line of criticism: one spoke of monotonous grids and stony, authoritarian architecture. The plan was said to be overly rational and regimented.
Ten years after its completion, the so-called BMVBW building has found a fixed place like no other new government structure in the city. The interweaving of old and new urban elements to be seen in the original draft virtually has become a model for this kind of construction. The building seems as contemporary now as it did back then, and its critics have been silenced. Unheeded by the general public, over the years the building's architectural design – in contrast to that of most of its contemporary counterparts – has been received and interpreted in so many different manners that a detailed documentation would be of great interest.
This work examines the building's architectural design with numerous images, drawings and texts. It discusses the structure's historical predecessors as well as the ideas that led to its unique form and where these ideas might lead in the future.