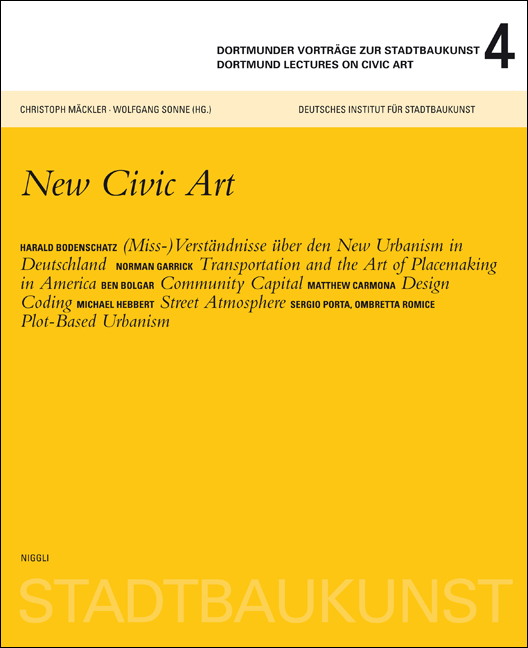 Availability: 96 in stock
Deutsch/Englisch

,

112

Pages,

122 b/w Illustrations and plans

,

21

x

25

cm,
–

Christoph Mäckler, Wolfgang Sonne Deutsches Institut für Stadtbaukunst (Hrsg.)
–
Dortmunder Vorträge zur Stadtbaukunst 4
Civic Art is local – science is international. Against this background alone, it is justifiable that the German Institute for Civic Art should concern itself with recent research on urban construction in the UK and the U.S. In the age of globalization this would appear to be a matter of course, which – surprisingly – it is not. Much still remains unknown and a lot is regarded with prejudice. If we consider the inquisitive and lively exchange surrounding the many international conferences on urban construction around 1910, it seems as if, despite improved communication channels and increased information flow, international knowledge has in fact decreased since then.
To foster this knowledge exchange, the fourth Dortmund Lectures on Urban Design that took place in 2011 featured British and American experts who presented recent findings and new concepts from universities and planning institutions in the field of urban construction.