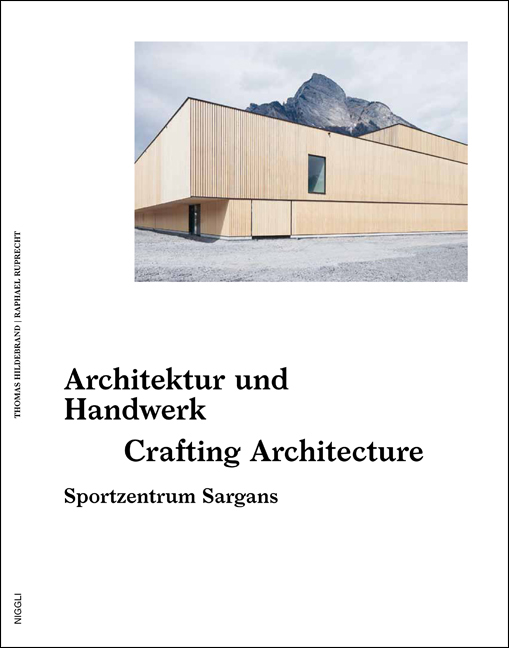 Availability: 99 in stock
German / English

,

112

Pages,

58 illustrations and 6 fold-outs

,

22

x

27.5

cm,
–

Thomas Hildebrand, Rafael Ruprecht (eds.)
The exhaustion of our planet´s natural resources poses an essential challenge for architecture. The Sports Center Sargans by blue architects and Ruprecht Architekten demonstrates that sustainable architecture can achieve design excellence. The architects combine tradition and craftsmanship with modern techniques of production, creating a forward-looking yet locally rooted architecture. This contributes significantly to the dialogue on architectural design and sustainability in our globalized world.