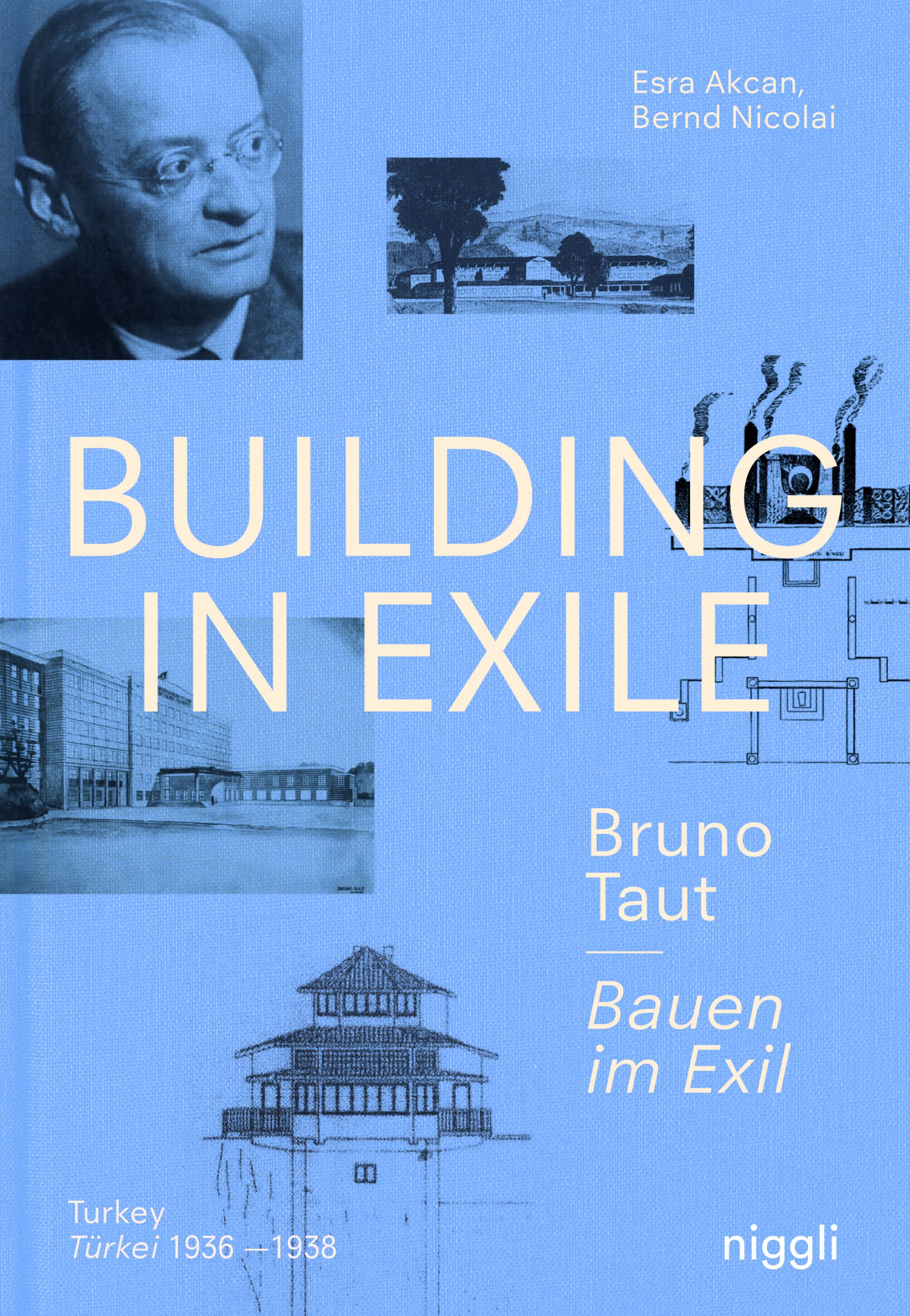 Deutsch | Englisch

,

120

Pages,

100 illustrations

,

16.5

x

23.8

cm,
–

Esra Akcan, Bernd Nicolai; Winfried Brenne, Deutscher Werkbund Berlin (Hg.)
–
Building in Exile – Bruno Taut
_The years in Turkey 1936–1938
_Importance of Taut's work for modernizing the Turkish state
_Complete catalog of planned and realized works
_With photos and planning material
With his colorful residential buildings, Bruno Taut was a decisive influence on Berlin settlement construction in the modern age. The seizure of power by the National Socialists forced the architect to relocate from Germany via Japan to Turkey in 1936. Not least thanks to the country's push to modernize and adapt to international modernity under the Atatürk government, Taut was able to continue his architectural work in exile until his death two years later.
In addition to the construction of parts of the University of Ankara, several school buildings and his own residence, Bruno Taut was also responsible for the design of the catafalque for the state's founder. The authors present all buildings planned by the German artist of construction. This volume also illuminates the extraordinary life of Taut in exile and his unmistakable signature woven into the architectural image of Turkey.