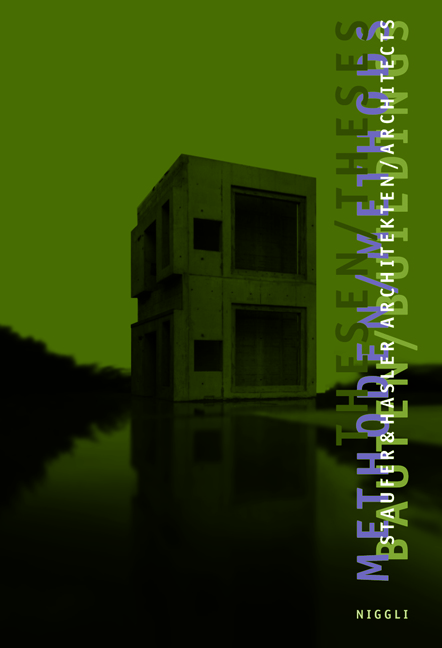 German / English

,

460

Seiten / Pages,

more than 700 illustrations

,

18

x

27

cm,

3 volumes in slipcase, paperback
–

Astrid Staufer, Thomas Hasler
–
Staufer & Hasler Architects
Theses – Methods – Buildings
The three volume publication about Staufer&Hasler Architekten in Frauenfeld (Switzerland) documents the current status of their diversified work. The first volume is devoted to the theory, the research activities of Astrid Staufer and Thomas Hasler. The background information to their debate with architecture is revealed in essays and an interview.
The second volume examines their teaching activities at the ETH Zurich and the EPF Lausanne. It highlights the method of comparative project development, the so-called "simultaneous" design, in which the interaction of work with drawings, models and text is promoted.
Finally, the third and most comprehensive volume presents the construction activity of the firm. The projects are organized topically, not chronologically, whereby the theoretical basis for the individual works provides a bridge to the first two volumes.