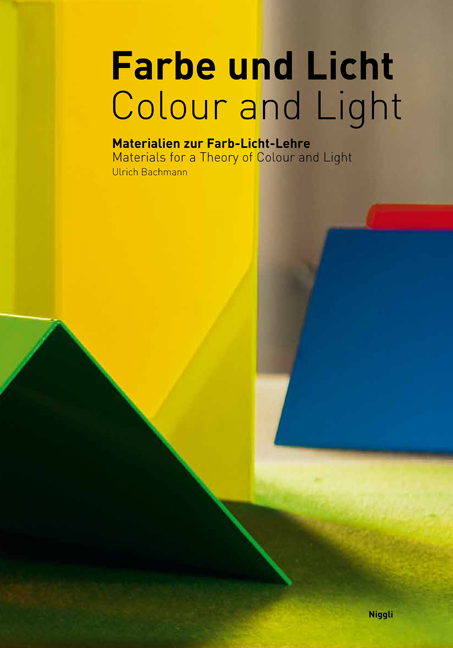 German / English

,

160

Seiten / Pages,

approx. 400 illustrations

,

21.5

x

28.5

cm,

hardcover with DVD
Colour and light belong together. But there are hardly any colour theories which address the complex interdependence of colour and light with a direct and sensuous approach. This is the point of departure for the multimedia publication Colour and Light, consisting of a book and DVD, which with practical examples and theoretical explanations combines the interactions between material colours and light as well as that between dynamic light situations in spatial and virtual contexts. The materials in the book are augmented with interactive tools which inspire the direct creative and experimental handling of colour and light phenomena. Extensive photo and video documentations from experiments done with spatial installations or models plus a colour-light-compendium offer manifold suggestions for design practice for teachers, students and all those interested in colour.
The project coulour and light was awarded the Swiss Design Price 2011 in the category "research".